You are not logged in. Log in to post on the forum.


News: Update / Fixes
GOD Ragnar
Community Manager
Inhabitant of WeAreTibia
Vocation: Paladin
Level: 308
Posts: 30
Update / Fixes
-Area after Witch Agatha teleport has been remapped
-First part of Zepar Storyline Quest (Demonic brother of Rorina) has been added ( Witch Agatha teleport )
-Heavenia area has been revamped
-Poeple who finished POI, can use now shortcut teleport directly to Teleport's Room place
-Heavenly Wand damage has been increased, lifesteal added
-Diamond Wand damage has been changed to static
All of the changes will be implemented after tomorrow server save.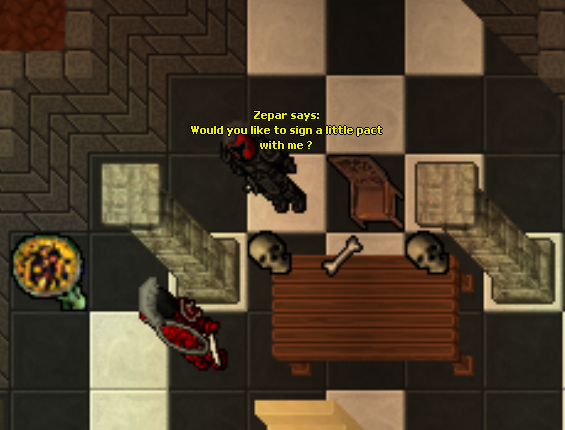 26.12.18 06:04:45

All times are CEST. Pages: 1


Board Rights:
View threads.

Replace code is ON. Smileys are ON. Images are OFF. Links are OFF. "Thank You!" option is OFF.
Account muting option is ON.