You are not logged in. Log in to post on the forum.


News: Winter Update !
GOD Ragnar
Community Manager
Inhabitant of WeAreTibia
Vocation: Paladin
Level: 308
Posts: 30
Winter Update !
Comming Soon !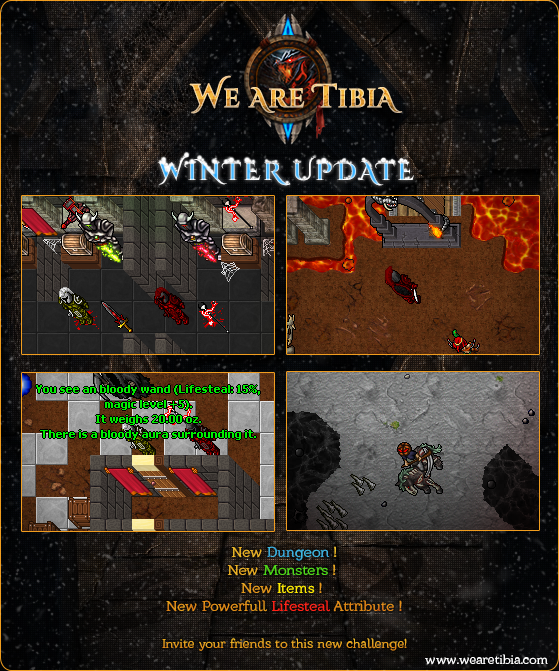 20.12.18 12:07:35

All times are CEST. Pages: 1


Board Rights:
View threads.

Replace code is ON. Smileys are ON. Images are OFF. Links are OFF. "Thank You!" option is OFF.
Account muting option is ON.